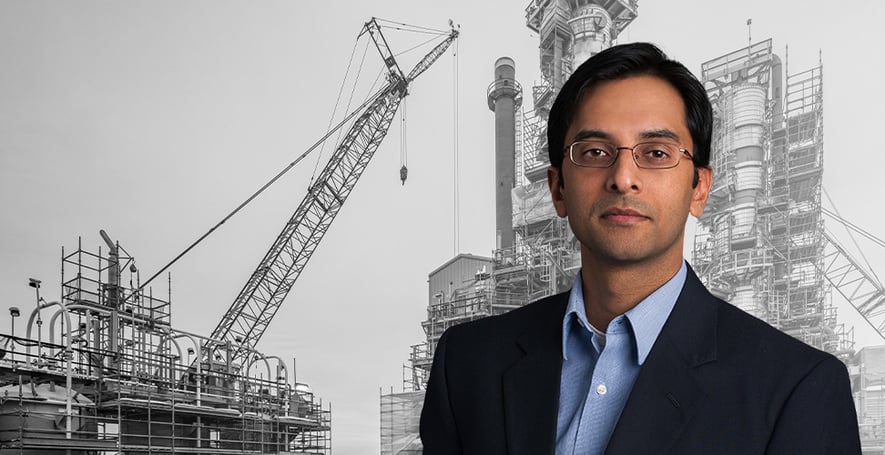 Creating a strong culture is crucial for successful project outcomes
---
---
With labor shortages and procurement difficulties affecting nearly every industry, a company with a culture built for success provides a better path forward for conquering program execution challenges. Having experience with complex program management is crucial for clients planning and implementing projects now and in the future.
Vishal Verma, a program implementation manager with Burns & McDonnell, offers insights into the benefits of a strong company culture and how that can help execute projects on a large scale. Vishal has an extensive background providing consulting services for organizations implementing complex projects that face time, budget and resource constraints.
What does it mean to have a strong company culture for a program?
With new processes and innovative technologies continuing to be implemented across every industry, clients that are embarking on large capital projects need to work with a partner that operates from a sound foundation and has the in-depth knowledge needed to navigate future solutions. A strong company culture consists of what is known as the three P's: people, process and products.
The people that make up a company must bring together diverse perspectives and take ownership over project outcomes. This means that each employee who is part of a project is invested in the success of the program, going above and beyond to pursue the desired outcome. A company's project processes must be built on specific, measurable results and use data-driven models capable of forecasting project results. Products used on a project should enhance or add to the process and should incorporate the preferred technology in the industry.
What are some of the challenges that clients face in the execution of large programs?
Our clients are dealing with many challenges, regardless of the industry. Many organizations have limited in-house resources or prefer to work with a company that has a comprehensive team capable of delivering design-build projects on time and within budget.
Additionally, a client may need an experienced, integrated team to come in and lead the project while the client retains ultimate control. Program management professionals can be brought in to navigate challenges and consult on issues ranging from financial concerns and project prioritization to leading design and construction initiatives. Procurement challenges can also greatly affect projects. Bringing on a cohesive team — with established relationships needed for efficient procurement — can often determine whether a project stays on schedule.
What does success mean?
The meaning of success can vary. Some may be aiming for revenue gains, while others are attempting to complete a project on time and under budget. An innovative solution might also be desired to push that client to the forefront of its competition.
A company with a strong culture can help make these goals a reality with holistic services. Bringing in a dedicated team can offer the peace of mind that comes with having minimal staff disruption and the support of a team that aims to foster relationships to truly understand what a successful project might mean for the client. From environmental permitting to procurement and construction, developing these relationships is paramount to create a safe and cohesive project execution process.
Navigating the complex challenges that come with construction projects can be difficult. Learn how a maturity assessment can help prepare for risk before the project is executed.