Water is a resource that every organism needs to survive. It is crucial for life's advancements and our health, which is why it's important to educate our kids about conservation of water resources.
Through our science, technology, engineering and math (STEM) outreach initiatives, I've noticed how much students care about changing the world for the better. Water is a big area of interest. As parents, educators and teachers, it's our job to inspire kids to explore real-life issues, providing enough direction and information for them to make their own mark, no matter how big or small.
That's precisely the purpose of the "Every Last Drop" exhibit at Science City. This interactive exhibit is a fun and exciting way to educate kids about water and our relationship to it. The most impressive thing about the exhibit, though, is that it was inspired by a group of students from Olathe North High School. They won the 2014 Burns & McDonnell Battle of the Brains competition. In our biennial K-12 STEM competition, students compete for the chance to see their idea come to life in a $1 million exhibit at Science City — with the overall goal of encouraging imagination, innovation, educational exploration and discovery.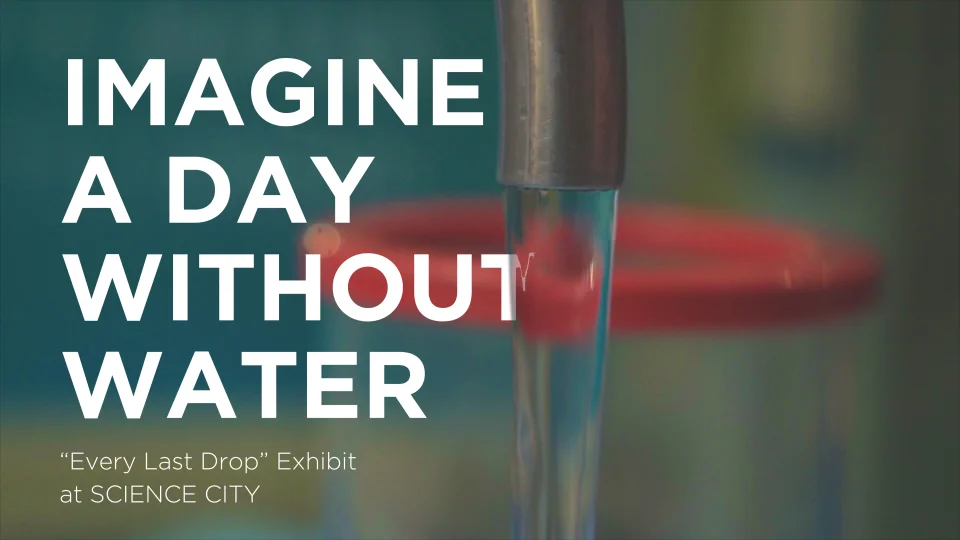 "Every Last Drop" explores the vast range of how water touches our everyday lives; it's where education meets interactivity. A visually stimulating exhibit with 18 unique components, it emphasizes the rapid decrease in water resources — and the impending danger of water scarcity — by exploring three areas:
What Is Water

brings hands-on learning to the forefront in the form of activity-packed water tables, an Archimedes screw demonstration, and interactive touchscreens that investigate the phases of water.

Tapped Out

explores how we use water and the need to conserve it, with examples ranging from rain barrels and H₂O engineered solutions to stunning images and interesting stories. The example that students always go back to is how many gallons of water it takes to make jeans, a favorite piece of clothing, and the amount of water that's used daily on items we don't even think about.

The

Water & Life

portion depicts the interaction between these two entities, covering everything from watersheds to water treatment in displays that include the Cloud Fall, Exploring an Aquifer and the Interactive Sand Table.
The Olathe North students who conceived the "Every Last Drop" concept are now in college, many exploring majors related to science, technology, engineering and math. This exhibit that they dreamed up in high school continues to inspire thousands of visitors at Science City each year.
With the topic of water preservation and scarcity being such a huge part of our world, I take comfort in knowing that our kids want to learn more about conserving this natural resource, too. That's why it's important for us to continue to offer educational outlets that spark curiosity and a love of learning.