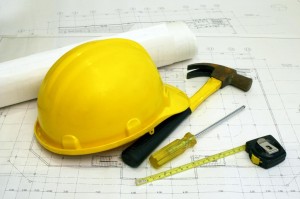 A research report from the Construction Industry Institute called Making Zero Accidents a Reality identifies nine topic areas that contribute to improved safety performance. According to the report, those nine areas are as follows:
1. Demonstrated management commitment
2. Staffing for safety
3. Planning: pre-project and pre-task
4. Safety education: orientation and specialized training
5. Worker involvement
6. Evaluation and recognition/reward
7. Subcontract management
8. Accident/incident investigations
9. Drug and alcohol testing
I shared these nine practices in a LinkedIn discussion group with some of my colleagues, asking for their thoughts on the issue of safety success in EPC projects, and they made some interesting points.
Dewey Cook, construction superintendent at Burns & McDonnell, suggested that historical data should be considered as a possible 10th key area for success in EPC projects. "We have a wealth of knowledge from past projects on what has been effective," Dewey says. "Too many times we ignore what we found in the past that works but fail to utilize that knowledge going forward. This is all about being consistent and staying with things we know will work. This, of course, is for every discipline, but safety should be the first one that gets reviewed."
Catherine Mallet, a public health specialist in Norfolk, Va., agrees with the nine principals, but thinks worker involvement is key. She says, "In addition to [worker involvement], having the workers' input or suggestions for possible improvement or alternative processes can improve employer-employee relationships, as well as encourage communication in the workplace."
In our experience, these nine (nay, 10) points are integral components of success when it comes to ensuring safety in EPC projects. What about you? Is this a complete list of all the key components or are there some additional elements that we've not included? We would love to hear your thoughts.
And if you work in the architecture/engineering/construction industries and want to connect on LinkedIn, we'd love to hear from you. Also feel free to follow Burns & McDonnell's company page.
Noe Hernandez-Saenz is a member of the business development team for Burns & McDonnell's Process and Industrial Group and is responsible for the company's international expansion in the process and industrial markets. He also serves as co-chair of the Construction Industry Institute's Benchmarking and Metrics Committee.
.