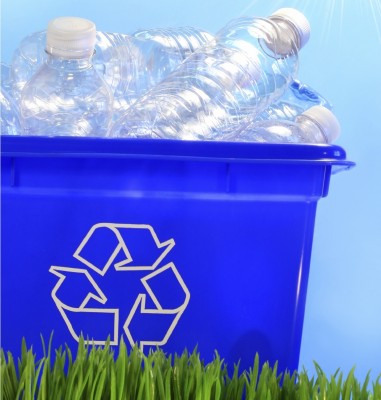 We all know the benefits of recycling: reduced landfill waste, conservation of natural resources and energy savings, to name a few. But what do we know about the effects of recycling in a particular area?
For the first time, Texas can answer that question in detail, thanks to the Texas Recycling Data Initiative (TRDI). It offers a reliable measure on recycling within the state's borders, providing legislators with accurate information to guide policy decisions. The findings, presented in February, provide a baseline for future recycling strategies within the state.
Policy makers now have a better handle on current recycling activities, providing a strong foundation to quantify the number of jobs created by the industry and highlight the potential for growth.
Need for Recycling Metrics
Though Texas residents have been recycling for more than two decades, the state turned an important corner about five years ago when a number of large cities adopted plans to encourage recycling. However, no hard data was available about recycling statewide.
To fulfill the need, the State of Texas Alliance for Recycling and the Lone Star Chapter of the Texas Solid Waste Association of North America began exploring the idea of a statewide initiative in 2011. The topic became an area of focus for the Texas Legislature during the 2011 and 2013 sessions.
Methodology for Accurate Results
Burns & McDonnell came on board to conduct the study, relying on a collaborative and confidential approach to gather information from processors and end users of recyclable material. Students from Texas State University in San Marcos helped out as survey takers.
The study relied on single points within the stream of recyclables to pinpoint the data and prevent double counting. Gathering information from facilities rather than individual haulers and cities increased accuracy, as all recyclables eventually end up in a facility. A strict rule of confidentiality encouraged cooperation from operators.
The TRDI measures not just the amount of recyclable materials, but also the types of materials and where they are recycled. The study also gathered data on organics, construction and demolition material, electronics and household hazardous waste. The survey's participation level was high, with one of the highest response rates recorded for a state-level, voluntary program managed through the Re-TRAC Connect platform.
Guiding the Growth of Recycling Industry
The initiative showed that at least 13,919,817 tons of Texas material was recycled in 2013. Other data points included where recyclable material originated, percentage of overall waste that was recycled and the number jobs supported by recycling.
This information, and other data collected, can drive strategies to boost recycling in smaller communities in Texas. It also helps identify what recyclables are under-collected or under-processed, allowing communities to advocate for increased infrastructure and education. In areas where Texas is excelling, the study will validate current recycling efforts and the funding for these programs.
How could data like this help the recycling programs in your state? Let us know your thoughts in the comments below. And if you'd like to explore how to structure a study that supports recycling or other environmental efforts, please feel free to comment here or reach out on LinkedIn.
Scott Pasternak is a senior project manager for Burns & McDonnell based in Austin, Texas. He provides consulting services for governmental entities to advance their solid waste and recycling programs.