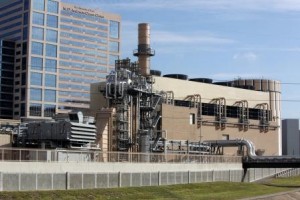 For power generation clients looking for a single responsible entity to provide an on-time and on-budget project delivery, the engineer-procure-construct (EPC) method continues to gain ground. Clients are increasingly taking advantage of the benefits of EPC delivery.
But just how well are EPC firms across the nation serving their clients? A recent comprehensive survey of North American power generation companies looked to find the answer. We're proud to say the survey identified Burns & McDonnell as a bright spot, especially our ability to provide excellent value.
Overall, the report shows that client satisfaction with EPC firms is weakening. Since the initial report published in 2012, client satisfaction has dropped from 26 percent to 19.7 percent, with many clients cautioning against, rather than recommending, a firm.
On the flip side, many clients have formed successful EPC partnerships. The study showed clients are quite happy with Burns & McDonnell's work, ranking the firm highest in three of eight categories measuring performance among the 32 largest EPC firms in North America. Burns & McDonnell was the only firm receiving a top ranking in more than one category.
Burns & McDonnell ranked highest in:
Excellent value
Exceptional company
Quality products and services
Published in the December issue of Power Engineering magazine, the 2014 survey incorporated feedback from more than 60 top executives at most of the country's largest investor-owned and publicly owned utilities and energy companies.
The survey included a focus on Client Advocate Score (CAS), or how likely a client is to recommend a firm's services to a colleague. Burns & McDonnell's performance was especially gratifying in a generally challenging EPC market, where client satisfaction hovers below 20 percent.
The majority of EPC firms earned low marks when it comes to providing excellent value. Day in and day out we strive to provide cost-effective solutions for our clients, so it's gratifying to be one of only three firms to rank high in this category, especially as more power generators begin to look more closely at pricing when making their ultimate decisions.
Burns & McDonnell also received rankings of "excellent" in:
Successfully employs state-of-the-art technology
Presents a practical approach to contracts
Employs superior internal project management
Maintains strong working relationships
Provides responsive service
One thing that's clear from this report? It validates that we've been doing things the right way for many years. We work hard to understand what the client needs and wants on every project and we don't stop until we deliver on what we said we would do.
I'd like to learn more about your needs and how we can help. Please comment below or send me an email.
Rick Halil is senior vice president and general manager of Burns & McDonnell's Energy division.