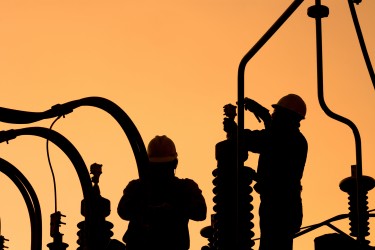 Dependent on uninterrupted energy and reliable power to keep their facilities operational, university and campus professionals across our nation grapple with many of the same challenges faced by people responsible for large corporate headquarters, hospitals and military bases in planning and operating efficient, reliable campus utilities.
When the grid goes down, it's crucial that these facilities continue to function as usual. But with such a large variety of facilities — each with specific needs and energy priorities — there isn't just a single, one-size-fits-all solution for these situations, which creates a significant challenge when it comes to designing campus energy systems.
I'm headed to Austin Feb. 8-12 for the 29th Annual Campus Energy Conference to connect with campus utility professionals and explore this year's theme "The Changing Landscape" — highlighting the ways our industry is changing as utilities are more than ever focused on integrated master plans involving the supply, distribution and consumption of energy.
As always, there's a great lineup of speakers, including several of my Burns & McDonnell colleagues. Here's a preview of their sessions:
A Case Study on Texas A&M's Utility Master Plan
Justin Grissom will co-present "Texas A&M Utility Master Plan: Implementation, Verification & Lessons Learned" at 10 a.m. on Thursday, Feb. 10 with Jim Riley from Texas A&M University.
Justin and Jim will discuss Texas A&M's expansion plans that would take the campus from 22.5 million square feet to 35.2 million square feet over the next 30 years. In preparation, the university developed a comprehensive utility master plan that resulted in several years of utility system upgrades, including a new heat recovery chiller along with thermal energy storage and chilled water system optimization protocols. The project portfolio has provided significant savings and operational flexibility for Texas A&M, and will set the basis for the next round of master planning activities.
Energy Improvements for Utility Plants
Jarrod McMains will present "Five Building Energy Improvements to Help the Utility Plant" on Thursday, Feb. 11 at 10:45 a.m. In his presentation, he'll discuss how university campuses can meet increased energy efficiency demands with limited funding. He'll share his five energy strategies for buildings that have proven to optimize existing utility system assets.
A Creative District Energy Solution
Jeffrey Easton will co-present "Lessons Learned and a Creative District Energy Approach to Serve a New Medical District" on Thursday, Feb. 11 at 11:45 a.m. with Michael Manoucheri from the University of Texas-Austin.
The addition of the new Dell Medical School campus at the University of Texas-Austin threatened to push the campus' CHP systems beyond their most efficient operating points. In their presentation, Jeff and Michael will discuss how the demands of meeting additional heating and cooling loads were also beyond the capability of the existing system, and how employing a creative approach and extensive lessons learned from the University's previous chilled water plants, Chilling Station No. 7 is poised to reliably serve the new medical district while simultaneously reducing the utility system's energy footprint.
With the Campus Energy Conference right around the corner, I'm looking forward to connecting with my fellow professionals in the world of district energy systems. It's a great place to not only connect with other industry leaders, but also learn from their best-in-class presentations.
If you're also headed to Austin, I'd love to meet you! Feel free to connect with me on LinkedIn or stop by table #65.
Tim Burkhalter is a business development manager in Burns & McDonnell's OnSite Energy & Power Group. He specializes in campus energy systems and helping clients develop energy reduction and efficiency strategies.