Creating successful collaboration between firms in the construction industry, their clients and diverse suppliers can be challenging. The 30 Crossing project, a $632 million effort that is part of the Arkansas State Highway and Transportation Department's (ARDOT) largest highway construction endeavor ever, provides an example of how diverse suppliers significantly contribute to complex construction projects.
For the 30 Crossing project, there were 48 design jobs, including 14 bridge replacements. Burns & McDonnell was awarded design lead contracts for highway improvements that better managed congestion in the Little Rock region. In this Q&A, Keith Britton, president and founder of Iconic Consulting Group, and Andy Fries, a project manager at Burns & McDonnell, share their thoughts on how disadvantaged business enterprises (DBEs) were thoughtfully engaged to reach supplier diversity goals.
What made the collaboration between Burns & McDonnell and Iconic Consulting Group successful?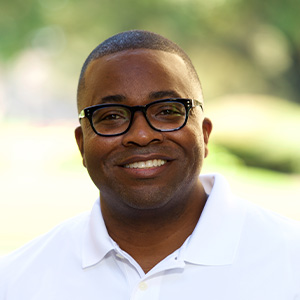 Keith: The knowledge sharing between all parties streamlined efforts throughout the project's life cycle. Burns & McDonnell assigned us several design packages and we were responsible for meeting the deadlines. My team came up with some innovative designs, and by sharing different ideas related to design and engineering, we added significant value to the project.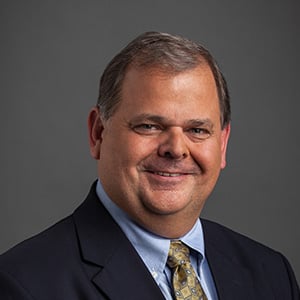 Andy: Having an Iconic Consulting Group staff member embedded in our design management office to help support our team enabled us to keep track of important communication between all stakeholders. Together, our two firms created Maintenance of Traffic (MOT) plans to meet project commitments, with Iconic managing changes and developing innovative solutions for a variety of construction activities.
How did the partnership help meet the DBE goal of 7.5%?
Andy: We considered potential firms to work with that were on ARDOT's consultant list. Iconic rose to the top. Keith's staff was working on local projects, including the Little Rock airport. The company's presence was important. His team members were familiar with the area and knew the stakeholders. Iconic's experience and stellar reputation made the firm a perfect partner for this effort.
Keith: The work was broken into multiple projects based on location and geographic regions. We were given meaningful assignments on critical projects that were paramount to the project's success. When the scope of work is significant, the compensation and number of people needed to do the work is typically higher, and that helped contribute to meeting the project's overall diversity goal.
What are the benefits of participating in project as a DBE?
Keith: The DBE goal for any project should be thought of as the floor, not the ceiling. The goals are there to give diverse businesses an opportunity to get in the door. It helps us get assigned work on projects that we ordinarily wouldn't have the chance to be a part of. It's important to have these goals so firms can increase skill sets, expand portfolios, gain familiarity with various types of projects, and put good people to work. These types of programs help increase capacity by exposing more firms to better opportunities, allowing them to grow.
Andy: I believe without a diverse team, you can't develop the best solutions for a given project. Making sure there is a range of perspectives tackling a problem is just good business. DBE programs have enabled many companies to get started and grow. As these firms continue to progress, the business owners can help support the next generation of entrepreneurs.
What advice do you have for diverse business owners seeking work on projects like 30 Crossing?
Keith: Focus on networking and building relationships. You won't get a project from every meeting, but you want to plant seeds for work that may come your way in the future. View each project as an opportunity to shore up weaknesses. Ask clients you have a longstanding relationship with to give you experience in areas that you haven't had exposure to but that you know would be good for your business. Most importantly, make sure you perform at the highest level when given a chance, so you'll get called back to partner on more work.
Andy: Find out what projects state agencies and your clients have coming up and how you can get involved. In many cases, for transportation-focused firms this will include state transportation improvement programs (STIP). Identify projects that you would like to be a part of. Go to the agency or DOT and ask them about the projects. Show your interest and learn why the projects are important. Then, talk to potential partners about how you could work together to propel critical project execution.
This post is part of Together By Design, a quarterly business diversity newsletter published by Burns & McDonnell to advance a community of inclusion. This newsletter features stories of great opportunity, leaders who bring out the best in others, innovative approaches, and diverse perspectives that shape the business community and the world at large.