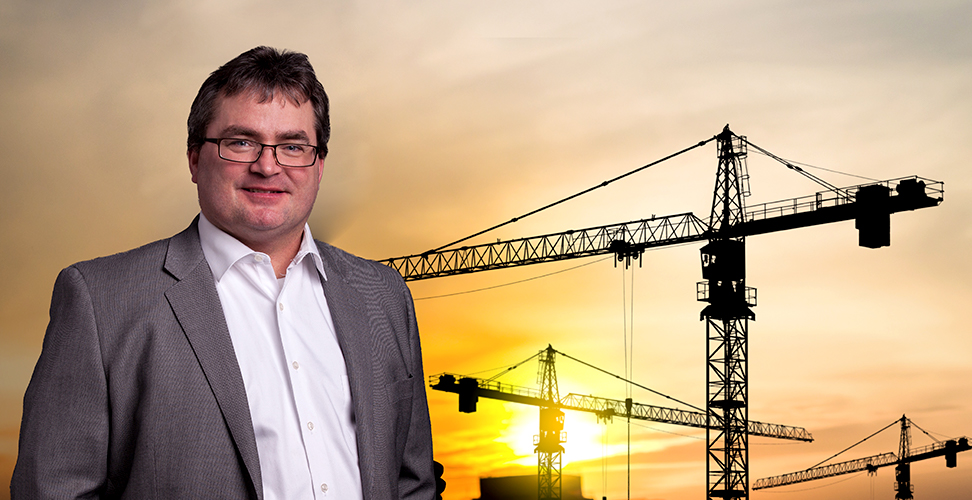 Holistic Approach Helps Keep Workers Safe and Projects on Track
---
---
Construction safety is most commonly thought of as the steps that are taken to protect personnel from injuries on the job site. From implementing protocols to wearing the proper personal protective equipment, components of a safety program are most often put in place to help safeguard from physical harm. However, it's important to remember that safety also includes more in-depth human aspects and things we can't see with our own eyes, like emotional and mental wellness.
Construction Safety Week is upon us and this year's theme around holistic safety reminds us to "Be Present. Be Focused. Be Safe." This means that while it is crucial to concentrate on physical safety, we must also consider other factors, like stress and distractions outside of work, that can have an impact on how an individual performs on the job.
Jamie Butler, vice president and director of safety and health, shares how important it is to implement safety from a holistic standpoint. With more than 25 years of experience in the construction industry, Jamie's focus is putting measures and training sessions in place to decrease incident rates while attaining increased productivity on a diverse set of projects around the world.
How do you define holistic safety?
Holistic safety to me is the overall comprehensive best practices for the business. It's not just best practices and procedures, it's also the tools, technology and how we can perform in a way that manages our all-encompassing risk.
What I've found is a lot of folks think safety is something additional we do. It's not additional; it's how we do what we do. Our most important resource is our people, and safety should be managed that way and permeate everything we do.
How is holistic safety implemented at Burns & McDonnell?
Safety is a value ingrained into our culture. Together, and through the specialized programs, protocols and training we have at Burns & McDonnell, we make safety our number one priority, whether in the office or on the project site.
During Construction Safety Week, and every day, we recognize our continued commitment to keeping employees, clients and our communities safe — in all facets.
How has the holistic safety of construction workers been affected over the last year?
The COVID-19 pandemic is a safety hazard that was introduced into not only our home environments, but also our work environments. From a business standpoint, we had to determine how to keep our employees safe and our business moving.
The job for construction teams is hard enough as it is. Implementing safety protocols on the job site has been vital in maintaining the health of our employees so that we can continue providing safe and efficient work for our clients. This included breaking crews into smaller groups as needed, staggering lunch breaks and meetings, offering sanitation resources and maintaining proper social distancing.
How do you think holistic safety will be prioritized moving forward?
I think we have learned a lot in the last year. We implemented several new practices that will likely remain in place well into the future to keep our employees healthy and safe.
On top of normal day-to-day stresses at home and at work, 2020 and 2021 have given individuals even more worries and hurdles to navigate, creating even more reason for everyone to take holistic safety to heart. We must continue to prioritize safety — physical and mental — on the job site, in the workplace and at home.
Safety is a core principle at Burns & McDonnell. It's a commitment we build into our plans, designs, construction and operations for all projects.